Usage
1. Make visual connection to the plotter
2. Plot
Click into the grid below to plot a pixel. You can choose different "intensities" and "home" the plotter. For more fun, see below.


More fun -> use the API
The drawing area is divided into 104x69 squares, you can fill each square with a given intensity between 0 and 7, using the following URL:
https://team-tfm.com/plotterflut/api
Send your data as a GET-request with the following arguments: "x", "y", "intensity". Example: curl https://team-tfm.com/plotterflut/api?x=5&y=3&intensity=2
If your request takes a while to get an answer the plotter is most probably executing your command, responding with status 200 after it has finished.
If something went wrong you should get an answer immediately

If the plotter is currently busy with another command, the response status code is 409.
If something went wrong (arguments out of bounds, field already drawn, parse errors), it answers with status code 402. Refer to the reponse text for details.
You might also get 503 when exceeding the rate limit (5req/s).

There is also an endpoint which returns all already drawn fields: https://team-tfm.com/plotterflut/data
Sourcecode and code examples on github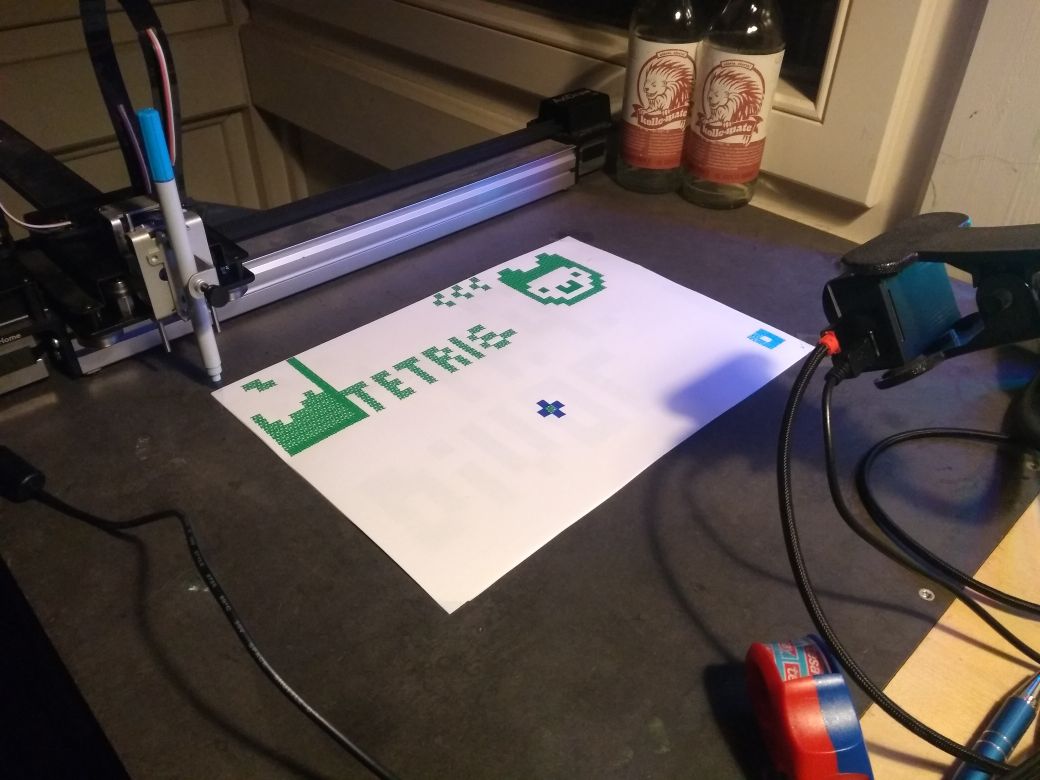 Find the hidden feature to block empty fields. UTSL!
For questions/support, and in case of fire, you can reach me on DECT 6456 (nilo).